We gratefully acknowledge the support of event partners.
"Positioning a Patient Prone" sponsored by Care Surgical

Care Surgical are a global company focused on providing safe and comfortable patient positioning products for a variety of surgical procedures. Offering a comprehensive range of disposable and reusable pads, covers and cushions, our products are compatible with most specialist spinal and standard operating tables on the market.
We are focused on providing the highest quality patient support products at competitive prices, working closely with clinicians to develop innovative products that exceed market standards. Our in-house Research and Development team and manufacturing facilities support quality-control and supply-chain efficiency, promoting the highest levels of customer service and cost-effectiveness.
Specialising in prone positioning, our products have now helped protect over a quarter of a million prone patients worldwide.
Our commitment to enhancing patient outcomes is our prime focus and the driving force behind everything that we do. Correct positioning is essential for a positive surgical outcome and nowhere is this truer than during prone procedures. From pressure-related injury to nerve damage and even blindness, prone positioning poses a serious risk to the patient. For these reasons Care Surgical have developed not just single products but full, head-to-toe positioning solutions.
Care Surgical are excited to move ahead with our continued expansion and the launch of a number of new products over the remainder of 2021. To find out more or browse our full product range visit
"Improving Safety in Perioperative Care" sponsored by Masimo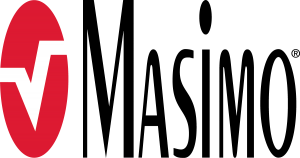 Masimo is a global medical technology company that develops and produces a wide array of industry-leading monitoring technologies, including innovative measurements, sensors, patient monitors, and connectivity solutions. In 1995, Masimo debuted SET® Measure-through Motion and Low Perfusion™ pulse oximetry, estimated to be used on more than 100 million patients annually. In 2005, Masimo introduced rainbow® Pulse CO-Oximetry, allowing noninvasive and continuous monitoring of additional physiologic parameters that previously could only be measured invasively, such as total hemoglobin (SpHb®).

We continue to advance noninvasive monitoring, connectivity, and automation with innovations like the Root® patient monitoring and connectivity hub and the Patient SafetyNet™ supplemental remote monitoring solution.